Trends - Online Financial Management
Access all your accounts in one place with Trends
You're busy. So does it really make sense to have to go to one site to check our your car loan, another to pay your mortgage and yet another to see your checking account? No.

Access all your accounts in one spot with Trends in eBanking. By doing so, you'll get a better idea of what is happening across your entire financial life in real time, without having to jump back and forth from one account window to another. Trends is a free, powerful online financial management tool for easier management of your finances. All our online banking (eBanking) users can access Trends.

What's more, once you sync all your information, Trends will share powerful information with you - and you don't have to lift a finger!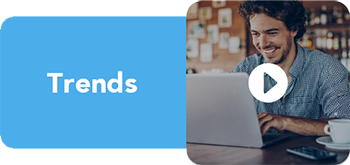 Aggregate your checking, savings, loans, 401ks, IRAs, etc., all in one place and take control of your financial destiny! Trends has the power to help you get it done!
See your monthly cash flow
Analyze your spending patterns
Manage and track income, assets, spending and debts
Create a budget to take control of your finances
Tag transactions to see where and how you spend your money
Set spending targets to help you make smarter choices
Create financial goals and monitor your progress
You can do all this across all of your accounts.