eBanking - Online Bank Accounts
It's easy to manage your credit union accounts online with eBanking - online bank accounts by Dane County Credit Union.
Login or EnrollTroubleshooting
See all the details of the upcoming eBanking upgrade.
Online Banking at DCCU
Dane County Credit Union understands that you can't stop into one of our Madison branches every time you need to make a deposit or check your account balance. It's just not convenient! That's why members like our easy-to-use online eBanking system. All you need is a computer or mobile device, and you're completely connected to everything you need!
eBanking allows you to easily check your bank account balances, look up transaction history, and schedule transfers to and from your Dane County Credit Union accounts. You can even see copies of checks you've written if you forget what they were for! eBanking is an online bank account that is fast, comprehensive, and ready to work for you. We want to make banking as smooth as possible. Because at Dane County Credit Union, we're members too! Services we want to use ourselves, will work great for you, too. We stand, for YOU!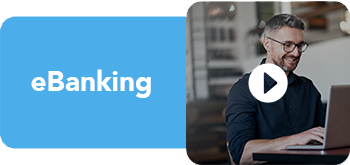 In eBanking you can:
View all your DCCU account balances
Look up account transaction history
Make transfers and loan payments now or schedule for later
See and print copies of cleared checks
With DCCU online bank accounts, you'll also have access to many other online financial management tools like Bill Pay, eStatements, Alerts and The Hub.
First time online banking users, please contact us for secure setup instructions. Or, if you know your TLC PIN click Enroll and follow the instructions to self-enroll.
Forgot your eBanking password?
Click Live Chat or contact us by phone during business hours.
eBanking will be disabled after a period of inactivity. For optimal results remember to logon to your eBanking account at least every 90 days otherwise activity will be idle and no account history will be downloaded. Call 608 256-5665 with questions.
***PLEASE NOTE – DCCU eBanking may be unavailable for a brief period every night for standard maintenance, updates and data refresh. Downtime is brief - normally lasting only a couple of minutes. Users may be unable to access account information during this period, typically around 2:00 a.m. CST. Financial data and account information remains secure during these updates. We apologize for any inconvenience.